For high school students who are considering a career in medicine, a great way to learn about the medical field and get a head start on the clinical skills requisite for medical careers is to participate in an immersive pre-med summer program. Many universities and other organizations offer summer opportunities for high school students to learn more about medical school and medical professions. Here are some of the top programs.  
Students participating in Brown's summer program for high-schoolers can choose from a huge variety of medical and health-related courses, including Introduction to Medicine: Do You Want to Be a Doctor? and Hands-On Medicine: A Week in the Life of a Medical Student. The length of the program is between 1 and 3 weeks, depending on the course, and there are both residential and commuter options. 
Brown also has a distance learning program for students unable to travel to Brown's campus (see "Distance Learning Options," below). 
Transcripts, personal statements, and sometimes teacher recommendations are required for students applying to either the online or on-campus program. Students must be 15 or older to participate.
The Penn Medicine Summer Program is a week-long experience modeled after Penn Medical School's actual first-year curriculum. Each morning, students attend interactive lessons on the topic of the day, which could be emergency medicine, cancer, kidney disease, or any number of other topics. Each afternoon, students participate in interactive virtual medical experiences. Additionally, students go on two hospital trips and two academic field trips. 
Any student who has taken or is taking a high school biology class at the time of their application can apply.
The SMYSP is a five-week residential program open to high school sophomore and junior low-income and/or underrepresented minorities who live in Northern and Central California. The program includes anatomy and pathology labs and courses, college admissions help, a research project, lectures by Stanford faculty and other medical professionals, and insight into the day-to-day operations of a hospital. Applicants should have a demonstrated interest in a career in medicine and/or science and a B-average in their science classes; however, applications are reviewed holistically, meaning that a low science GPA won't necessarily preclude participation. Each accepted applicant will receive a full-tuition scholarship for the program. 
The Medicine Institute at Wake Forest University is a one-week program with a non-residential option in Charlotte and residential option in Winston-Salem. The program covers topics such as obstetrics and gynecology, neurosurgery, ophthalmology, pediatrics, and other medical topics. Students visit local healthcare facilities, learn about the latest medical technology, practice taking blood pressure and suturing, participate in a dissection lab, and learn minimally invasive surgery techniques. 
Rising high school sophomores, juniors, and seniors are welcome to apply.
Georgetown Medical Academy
Georgetown has 1-week and 3-week Medical Academy programs, and students can either stay on campus or commute. Both programs provide an introduction to the field of medicine and a glimpse at Georgetown School of Medicine. Students participating in the 3-week program also register for one of three tracks: Anatomy and Physiology, Neuroscience, and Emergency Medicine. Each track will give students classroom, lab, and case study experience with their chosen topic. To apply, prospective students must submit a 300-500 personal essay and the contact information of a school counselor, teacher, or administrator who can speak to their academic readiness and confirm their GPA. This program is open to students who are freshmen, sophomores, or juniors at the time of application. 
The NSLC on Medicine & Health Care is a nine-day experience available at many different university campuses across the United States including Vanderbilt, the University of Washington, Northwestern, and Harvard. You'll explore different medical career paths, visit medical facilities, diagnose and treat simulated patients, identify public health concerns and come up with potential solutions, and hear from guest speakers from the medical field. You'll also gain some clinical skills such as suturing, testing vital signs, and surgical knot-tying. And, true to its name, the NSLC Medicine and Health Care program will teach you leadership skills that you can apply to any field you go into. 
This program is open to any high school student with demonstrated academic and leadership abilities. Students are either nominated by a teacher or counselor, invited to apply by a talent identification program such as the College Board Student Search Service, or apply of their own accord. There are also summer Nursing and Psychology & Neuroscience programs available. 
Distance Learning Options
Sometimes preexisting summer plans, finances, or other personal circumstances prevent students from being able to participate in on-campus summer medical programs. Luckily, there are distance-learning options available for students in these situations. Read on for information about two such programs. 
Students 13 years old and older are eligible to participate in Wake Forest's online pre-college medical course. This 30-hour program—completed over the course of two or four weeks, depending on the dates selected—focuses primarily on the life cycle of a heart attack. Students will also get a virtual tour of a working hospital, learn about what it's like to work in the medical field, and complete a final Capstone project demonstrating what they've learned in the course. 
The class is taught by Wake Forest School of Medicine faculty, and students are assigned a Wake Forest mentor to encourage them, provide direction on assignments, and help brainstorm for the final Capstone project. Although the class is online and asynchronous, students will have many opportunities to connect with their mentor and fellow classmates. This course is ideal for students interested in learning about the inner workings of a hospital, how to prevent and treat heart attacks, and/or what it's like to have a career in medicine in a completely flexible way.
Students participating in Brown's online summer program can sign up for classes such as Neuroscience in Action: Understanding Our Brains and Nervous Systems and Biomedical Engineering: The Smart Design of Medical Implants and Devices that range from 3 to 5 weeks. Classes are asynchronous and take approximately 10 hours per week. Despite the fact that all coursework is completed online, Summer@Brown Online courses provide ample opportunity to connect with instructors and other students. 
---
Related Articles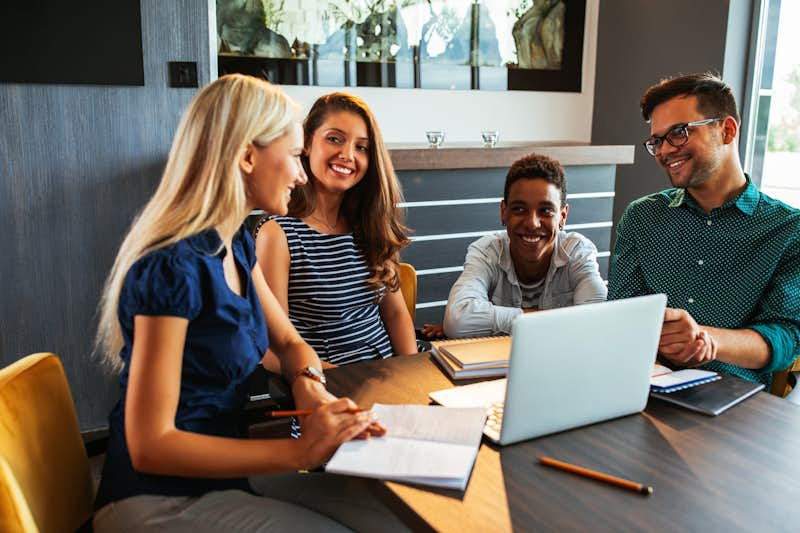 If you're a high school student or a college freshman or sophomore with a strong desire to pursue a career in medicine, consider applying to a BS/MD o... Read Full Article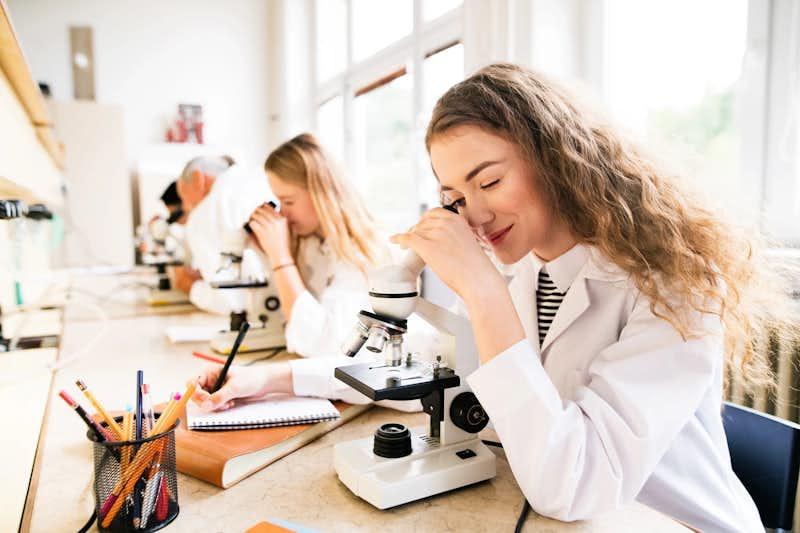 Your high school coursework will provide you with a great foundation for your pre-med classes and beyond. While your high school grades won't count fo... Read Full Article