Based on how the fashion industry is portrayed by the media (and The Devil Wears Prada), it might seem like the only important jobs in fashion are models, designers, and editors-in-chief of fashion magazines. But the fashion industry is a trillion-dollar industry, and it's run largely by people doing lots of other jobs. If you're interested in a career in fashion, consider one of the following.
Fashion Buyer
Most retail companies (think Bloomingdale's, DSW, and Urban Outfitters, along with smaller boutique stores) don't design all of the clothes they sell. Instead, they purchase them from third party vendors. That's where fashion buyers come in: buyers select products that are on-brand and in-style to be sold by the retail company they work for. Buyers have to be in-the-know about current fashion trends so they select pieces that customers will buy--that means going to fashion shows, meeting with designers, and even doing some data analysis.  They need to be able to negotiate with designers and manufacturers to get products at a price that will allow the retail company to make a profit and sell products at a price the target customer won't balk at. Buyers often begin their career with jobs in retail, as sales associates or store managers, which helps them understand what products a store's consumers are interested in buying.
Fashion Journalist
Anything you read or see about fashion in the news, on a blog, or in fashion publications was created by a fashion journalist. Fashion reporters, critics, photographers, and bloggers are all fashion journalists; their job is to create media about fashion. Fashion magazines and websites hire experienced writers and photographers with an eye for fashion to document current fashion trends, events (like the Met Gala and runway shows), and news. Fashion journalism is a major way in which current fashions are documented; if you're an avid journal-writer or instagrammer with a strong interest in fashion, fashion journalism could be a good fit for you. And remember: you don't need to start out as a reporter for Vogue. Starting a fashion blog and posting #ootd pics a few times a week is a great place to start.
Fashion Marketing Manager
People working in fashion marketing are in charge of building a brand for their client and advertising that brand to potential consumers. Every logo, Instagram picture, and ad you see has been created by a company's marketing team with the intention of creating hype and developing a particular aesthetic for their brand. Their entire focus is on how their brand is perceived by the media and by consumers. This sometimes means organizing celebrity sponsorships (like Brooke Shields with Calvin Klein, Steph Curry with Under Armor, Keira Knightley with Chanel, etc.) and, when necessary, rebranding. Did you know that Banana Republic started out as a safari-themed clothing store? Over time, they've rebranded and worked to shift their image to fashion-forward professional clothing. That was all the work of Banana Republic's marketing team; they did research to find out what was and wasn't working for their brand, and they pivoted accordingly. Fashion marketing managers need to stay on top of fashion trends and use that info to make decisions about future styles.
Fabric Researcher/Developer
Any material on any piece of clothing or furniture you see has been developed by meticulous research and lots of trial and error. People working in the field of fabric research and development develop new textiles based on a number of criteria, including environmental footprint, ease of production, comfort, and performance. If working for an athleisure company like Lululemon or Athleta, for example, fabric researchers and developers might be charged with creating a textile that doesn't retain moisture, doesn't stretch out, and wears well over time. Fabric researchers and developers would be able to create a textile that meets all the specified criteria and can then be implemented into the company's clothing designs.
Social Media Manager
The social media manager of a fashion company controls the company's social media presence. That usually includes a fair amount of work creating a social media strategy that coincides with the company's overall marketing strategies and planning content for channels such as Instagram, Facebook, Youtube, Twitter, and Pinterest. The posts need to be varied, original, and relevant; it's often as appropriate to post about major world events and holidays as it is to post about a Labor Day 50% off sale or a new fall collection. Social media is also used as a way for customers to connect with brands they love, and social media managers are usually the ones to manage these relationships; that means tracking customer engagement with social media content and providing customer service by responding to customer comments and messages.
Data Scientist
Data science is behind every product's design, price, and placement in a store. Based on previous data about what products have sold when, for how much, and to whom, retailers and designers employ data scientists to predict upcoming trends. When data shows that a particular product is popular, retailers and designers can use that information to inform their next purchases or designs. You can also see data scientists at work in clothing subscription companies like StitchFix; data scientists create algorithms that, with the help of stylists, determine what clothes to send you.
---
Related Articles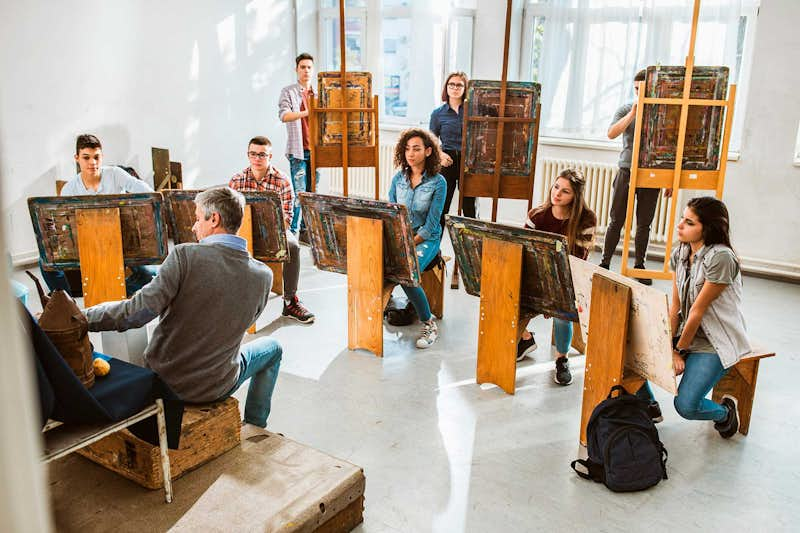 If you're in high school and you already know that you want a career in fashion, congratulations! Getting started early can make it significantly easi... Read Full Article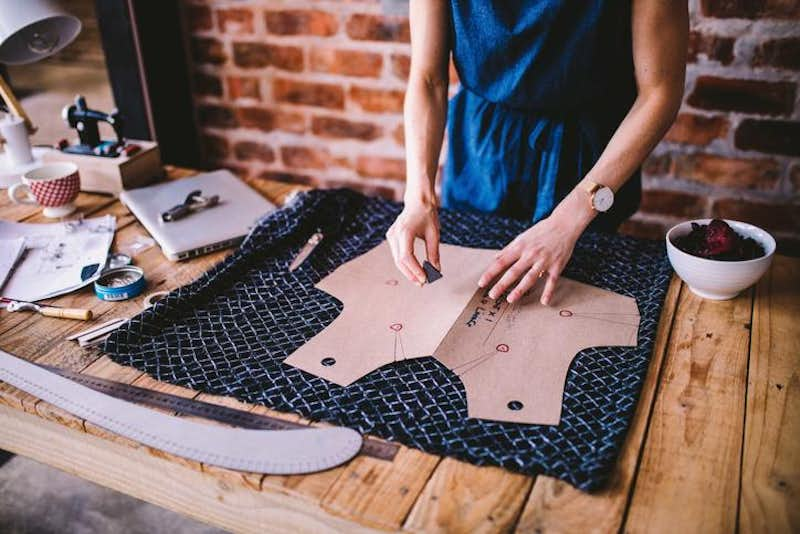 Getting a degree in fashion is a great way to start your fashion career. But before you commit to a specific program, consider the following tips.  Read Full Article